girl. australia. 27. tv addict. film buff. fan girl. music lover. aspiring script writer/producer/director.
Castle. Psych. Leverage. The Good Wife. Fringe. Parks & Recreation. The Newsroom. New Girl. Homeland. Rookie Blue. Alias. Haven. The Mindy Project. The Paradise. Bates Motel. Hannibal. Orphan Black.
Smash. Rizzoli & Isles. American Horror Story. Downton Abbey. Motive. Girls. Veep. Smash. Perception. Person of Interest. Happy Endings. Winners & Losers. Silk. Scandal. Revenge. Unforgettable. Vexed. Spiral. Nikita. Criminal Minds. Firefly. The West Wing. Scott & Bailey. Farscape. The X Files. Lost Girl. The Mentalist. Bones. Whoverse. KDrama. Party Down. Sherlock. Smallville. Friends. Miranda. Veronica Mars. Community. Lie to Me. Dexter. Lois & Clark. Green Wing. Buffy. Rescue Special Ops. Spirited. Cougar Town. Grey's. 30 Rock.The Office. Pretty Little Liars. Suits. Misfits. Gossip Girl. The Vampire Diaries. Lost. True Blood. Harry Potter books/films. The Mortal Instruments. The Infernal Devices. The Vampire Academy.
Sometimes an art and fashion blog.
WARNING: Not a quality blog.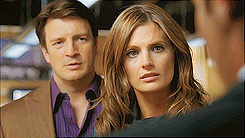 I do not own the rights to the content. Just reblogging the love. (gif by alininha23)